Date : 28 September, 2019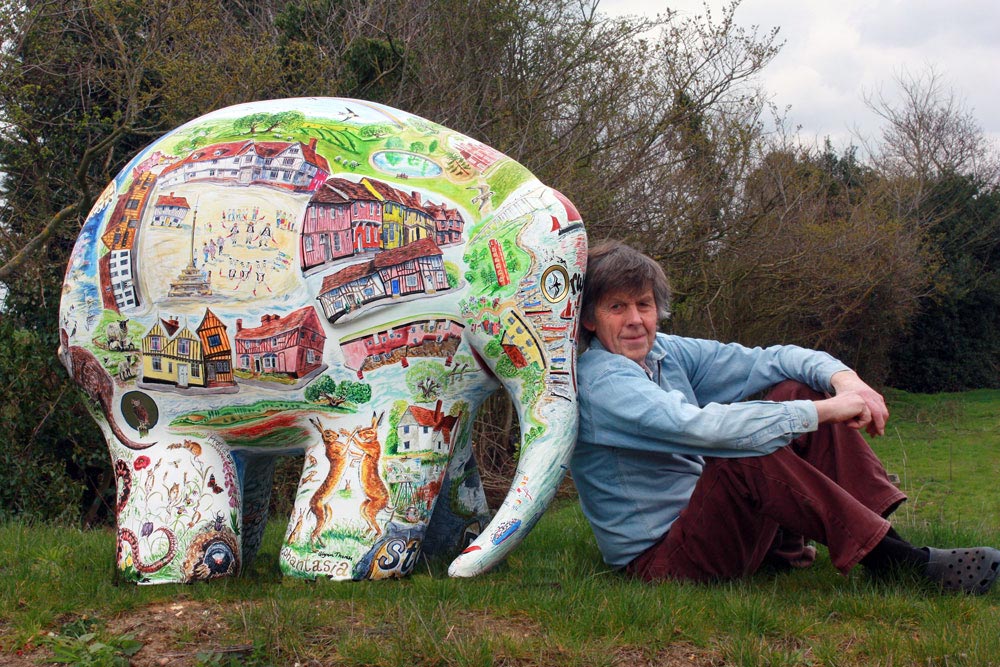 Thank you to everyone who entered the competition to solve the puzzles hidden in the artwork of my elephant painted for Elmer's Big Parade this summer in Ipswich.
There were two puzzles, one for kids, the other open to everyone, and here are the answers…
Kids' maths puzzle
This asked entrants to solve a maths puzzle: The number of birds of prey multiplied by the number of sheep, plus the number of people in Lavenham's town square. You can scroll through the images below to see all the answers:
Hidden words competition
Here I hid a number of words, in the form of popular codes and cyphers, within the artwork of the elephant. We actually made a slight mistake here, in that here were actually ten clues hidden in the artwork! Well done if you found all ten! All entries that found any nine clues were considered potential winners and were included in the prize draw.
Here are all the words:
(One entrant cleverly interpreted the question mark that I painted at Sizewell to be representing "Whymark" — an ingenious answer to a clue that wasn't actually part of the puzzle!)
The winners!
Congratulations to Toby Fisher who won the kids' competition and Andrea Fellman who won the hidden words competition. They will be visiting my studio soon to collect their prizes and watch a demonstration of how I create and print my etchings.
I hope everyone enjoyed the puzzles. Thanks again to Gotelee Solicitors for sponsoring my elephant and to everyone who bought the book all the profits of which went to St Elizabeth Hospice.
My elephant goes under the hammer on 3rd October at the Grand Elmer Auction. I'm looking forward to seeing how much more it raises for the Hospice. If you can't make the auction you can bid on my Elmer online here.