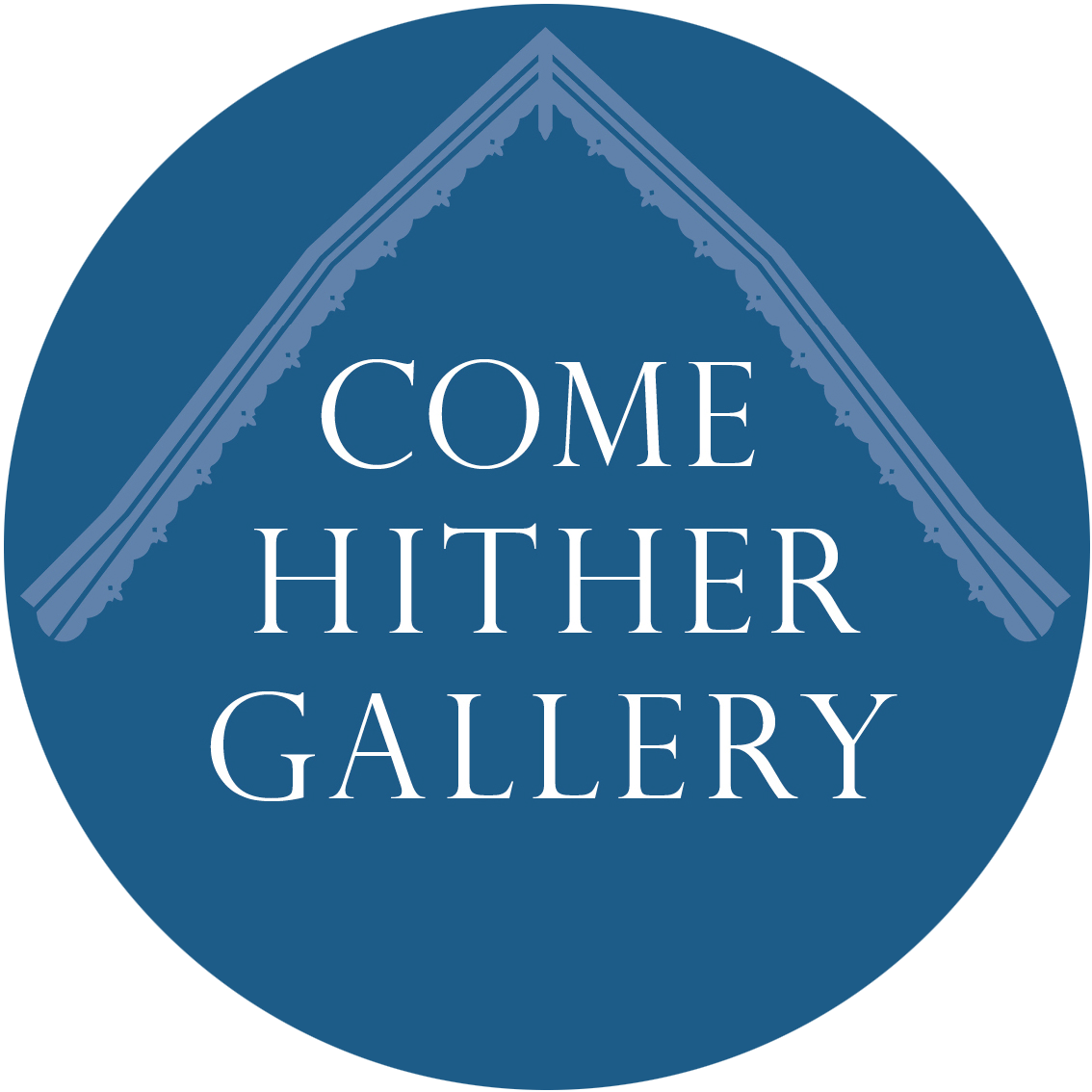 My daughter-in-law, Lisa Thomas, is opening a gallery in her garden with my son, Dan. Come Hither Gallery opens in Holbrook, Suffolk this weekend, 3 July 2021.
The gallery is based in their garden at 1 Hither House, Holbrook, Suffolk where local established artists will show (and sell) their work, along with seasonal plants and hand printed greetings cards. The gallery is probably the smallest in Suffolk, and the art, jewellery and plants will reflect this, the aim being for it to be affordable for all.
Dan and Lisa have run Come Hither Design, a design agency in Holbrook since 2008. Lisa felt that, after a miserable year during lockdown, creativity and colour should be celebrated. Having many connections with local visual artists, she decided to branch out and share her friendships with everyone.
Artists include myself, Kate Reynolds, Dale Devereau Barker, Sarah Baddon Price and many more. The art includes paintings, original prints (etchings, linocuts, letterpress, screenprints), enamals, ceramics, and jewellery. The art for sale is all original (no digital reproductions).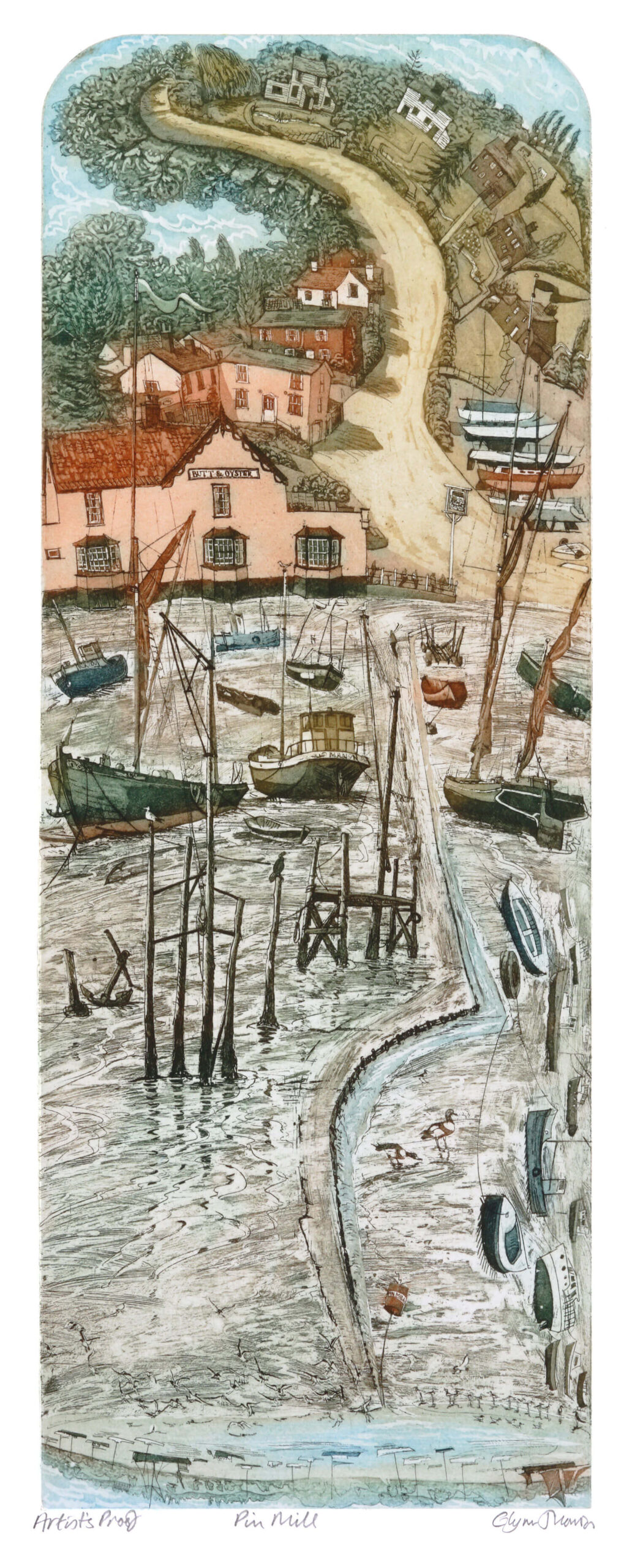 Last copy of Pin Mill
They have, framed on their gallery walls, my last copy of Pin Mill, an etching that sold out a few years ago. The gallery is auctioning it, with all profits (exceeding the label price of £219) being donated to St Elizabeth Hospice. Visit the gallery or get in touch with them to place a bid — the auction closes on 2 August at 12noon.
The gallery is open by appointment during the week, and to all most weekends. Visit their web site or contact them to check they are open prior to visiting:
www.gallery.comehitherdesign.com
01473 327184